As the humidity drops along with the temperature we all collectively exhale a sigh of relief because now we can FINALLY do something with our hair!! Autumn has arrived – so let's break out the Easter chocolate, settle in, and get busy choosing a new look!
BRIGHTEN UP
Summer is notoriously hard for keeping vibrant colours fresh as those UV rays really do a number on the old colour molecule. All those fun summer activities like swimming, lazing on the beach and just generally enjoying outdoor time in the sun exposes our hair to strong UV causing our colours to fade almost instantaneously. At least that's how it seems!  With the sun losing a little of its bite as the cooler months start rolling in, it's time to make that colour really pop. Rich reds and sunset blondes are on the menu this year along with the perennial favourites for autumn – creamy highlights and chocolate browns. 
Any brave souls out there? Pastels are phasing out to make way for shocking brights. Think magenta, fuschia, electric blue and purple. Bold and bright is the way of the future – at least for now.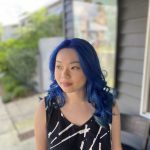 FRINGE BENEFITS
The fringe has returned! Curtain bangs have had their moment and are stepping aside – briefly – for a fuller fringe. Blunt fringes are yet to make their comeback ( don't worry, I'm paving the way for all us blunt fringe lovers!) but heavy straight fringes with softly textured ends are on the rise. Now is the time to get yours, so there is plenty of time to enjoy it before you start growing it out to survive next summer's humidity.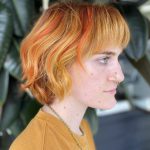 Hot tip: Full fringes with soft ends look fabulous with curls! 
MULTI LAYERED
The mullet/shag has had a surge of popularity over the last year or two but like any good pop culture icon, it's moment is fading. While it is sure to resurface again with a new improved version of itself (like any good pop culture icon) for now it is residing back in the shadows and letting a more subtly layered look take centre stage. Face framing layers and texture are the order of the day, which is just the ticket for showing off your new fringe!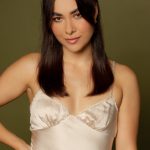 CHOP CHOP
Long locks be gone! It must be something in all this water because we are seeing a fabulous trend for chopping off long lengths in favour of more manageable shorter styles. Collar length hair, long pixies and swingy bobs are taking over from mermaid hair. Our team are loving cutting off all your hair – so keep these big changes coming!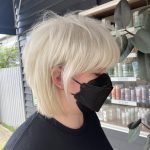 Interesting tidbit: While shorter hair is definitely having a moment it seems like options are what we want. Removable halo extensions are on the rise. Pop one in to get instant length for a glam ponytail or top knot and then take out your halo to embrace your easy, breezy haircut. 
END GAME
It's not just new styles that are on our minds as the seasons change. As the temperature drops outside, most of us suddenly become much more inspired to make an effort with the blowdryer and hot tools. Which means your humidity frizz is replaced with hot tool sizzle, unless we all take care of our lovely lengths. Protect your ends with a leave-in treatment, a heat style product and a fortnightly mask. I know, I know I'm on about the home hair care again, but I promise – once you get your perfect regimen you will thank me!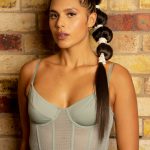 Trends will come and trends will go but there is always one thing that never changes – Bach Hair is going to make your hair fabulous! Now off you go and make your appointment, so you have something nice to look forward to when the inevitable chocolate crash hits you.  
See you all soon!
Sarah x