I don't know about you but I am a great lover of a Ye Olde English romance. Great advancing feminist literature it may not be, but it does make me very happy to partake in a little lighthearted whimsy in the form of a classic search for love in a time of duty. So in the spirit of a great romance, it's time to acknowledge the tumultuous love affair we are all having – the one with our hair. For most of us this relationship is one of inappropriately timed high's e.g. looking it's absolute best whilst you sit at home binging Bridgerton on Netflix, and soul destroying lows i.e. the terrible failure of a hairstyle in all your formal photos.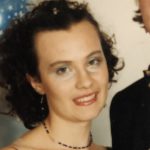 Some of us are lucky and truly fall in love with our hair.The rest of us are left envy riddled, and like a young lady from a Jane Austen novel, are forced to endure the relationship foisted upon us by our parents. Being in 'advantageously matched' relationships may not be quite the aspiration we have nowadays but learning to love under circumstances such as these is certainly not impossible. If these tales of romance are to be believed, it is the search for the positive attributes and shared connection that one day grows, if not love, then at least a high level of regard, and a begrudging fondness between you.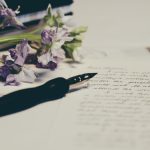 Love is not always easy, and the trials will be many, but learning to love your crowning glory starts in this same way. Understanding and accepting both its flaws and its strengths will allow you, one moment at a time, to come to an 'advantageous match' you can be delightfully happy with. Sustaining this new found love does require a fan to the flame however, so in the great tradition of lovers gone by, I hereby challenge you to a duel!

Not really of course that is just a touch dramatic even for my romantic sensibilities, but there truly is nothing more heartwarming than an old fashioned love letter. While it may seem just a touch ridiculous to write a letter to your hair – I should know, mine is published below – there is something so uplifting about telling yourself you are worthy of love even if it's just your glorious mane. You may just find how lucky in love you really are. The happily ever after is always the best part of a love story. The most wonderful thing about your hair is that it will remain with you always… if not your head hair, at least your moustache will be forever.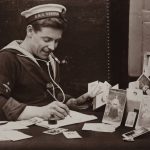 Dearest Hair,
  I find myself thinking of you as Valentine's Day approaches, as one does of the great loves in their lives. I am reminded that although our relationship has certainly been challenging at times, upon reflection I have truly been blessed to have experienced the adventurous spirit you inspire. I never appreciated your many talents, rather I condemned them as terribly unruly.
What I once thought of as fluffy, flyaway, uncontainable whisps, I know admire as malleable, textured and pleasantly untamed. I did not realise that so many people envied your untidy nature, that they were unable to have the freedoms that such easily manoeuvred hair affords. I was always desperate to have you choose – either curly or straight – not understanding that your very inability to decide allowed me the opportunity for both.
You hold curls beautifully and at length, giving me so many days of pleasurable hair with minimal effort. You also straighten easily, and while a silky sheet of glossy hair still remains elusive, I must trust that you know what suits best after all as a glossy sheet tumbling down my back really is not my best look. My attempts at conflict were all in vain, alas I was not destined to win any of our fights. Now I aim to please you instead, I find us both in tolerably high spirits most of the time.
How I love to treat you, to honour your splendour with the very best product available. You truly deserve nothing less.  My ardent desire to bring us both joy has rewarded me with your favour and I am eternally grateful for your wholehearted acquiescence to our equal partnership. I must apologise for the many ill advised choices made for you, rest assured I have learned my lesson and will be more discerning in the future. I promise you, my dear locks, to listen to your secrets and respect what I come to learn now and evermore. I ask little of you in return but your own everlasting commitment to remain with me for the rest of our days. In this I remain forever….
Yours,
Sarah