Tiny green shoots push their way gently though the earth, flower buds appear, ready to burst open with a cacophony of vibrant colour. Sweet smells of Jasmine fill the air as those with hay fever try desperately not to sneeze in public. Spring has begun its glorious breath of new life, and with it comes the opportunity for your own new beginning. Your hair is the one fashion accessory you can't take off, so give it the same love and attention you would give a coveted item of couture you never thought you could afford – deep reverence and a glow inside when you catch yourself in the mirror.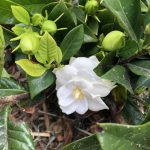 Lived-in colour is the newest trend popping out of the ground in the wake of this year's more home based existence. With trips to the salon becoming challenging for some of us, the purposefully faded tones, stretched out regrowth's and warmer toned naturals have made beautiful hair easier in between visits. By utilising what you already have and making a feature of the "grown out" look of your colour, you can enjoy the appearance of expertly coloured hair without the need for high maintenance. 
For the brave few out there wanting to make an impact with colour, our favourite 90's colour trend is back, the two toned colour. Think Cruella Deville (or Ginger Spice circa 1997!) and that bold block of colour through the front of their hair. No blending, just unapologetic commitment to vivid, wondrous colour. The evolution of the colour from then to now means it often has a more tonal approach these days, with a lighter and darker version of the same colour palette, although the white streak through shiny black hair will always hold a special place in my heart.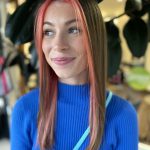 Curtain fringes are also making a comeback, along with their best friend ' the Shag' aka 'the Mullet' (Stevie Nicks version of course. Those 80s mullets remain an abomination. For now anyway!) The easy, breezy 1970's vibe that comes with those beguiling sweeps of hair framing your face and highlighting your cheekbones is just the thing to lift your spirits, and the low effort styling required means they work for almost all the heads of hair out there.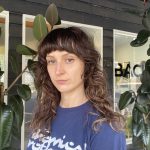 'French girl' bobs are all the rage for a similar reason. Classic blunt edges give structure and shape and the range from chin to ear length allows a flattering length option for any face shape. Fine hair, coarse hair, sleek hair, textured hair, this short bob is sophisticated and effortlessly cool, without the need for excessive styling. 
While our love for the sleek and shiny Vidal Sasson vibe will live on in our hearts forever, the real hero this spring is texture, texture and more texture. Natural movement, full on curls, messy bed hair or smooth waves we can't get enough of hair that moves. Use what you were born with, give it a quick little flick or go all out beauty pageant – the choice is yours! Spend hours or minutes, there is a technique for all, from an easy twist to a full on hot roller set, depending on the look you love and the time you have. Nothing says 'life' like hair that looks lived-in so we say get out the hot rollers, the barrel tongs, the creative wands, the 'straightening' irons, The foam rollers, the Velcro rollers or simply your favourite curl cream and embrace the flow of textured hair. As Elsa says so eloquently – "Let it Go".  Let your hair fly, even if it's the only thing that can right now, and give it the glorious freedom to move. Hair with movement gives the illusion of effortlessness, tricking everyone into thinking you really did wake up that fabulous. Bonus advantage –  your rushed second (or third!) day top knot or ponytail gets a little bit of pizzazz, like you definitely spent ages styling it. Especially with some of my personal best friends, dry shampoo and hair spray.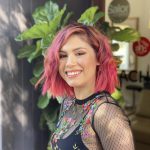 The flowers are blooming, the smell of hope fills the air. The usual sprint to the end of the year might end up being more of a meander, but with it comes the time to really stop and smell the gardenias. In tough times we search for small windows into the bright future ahead, like where we might take our fabulous new hair. Spring is the time when new life blossoms out of the sometimes bleak garden of winter, bringing a timely reminder with it. The best plants and flowers grow with a little fertiliser. And we all know what the best fertiliser is….. just don't put it in your hair. 
Happy Spring everyone! 
Sarah x