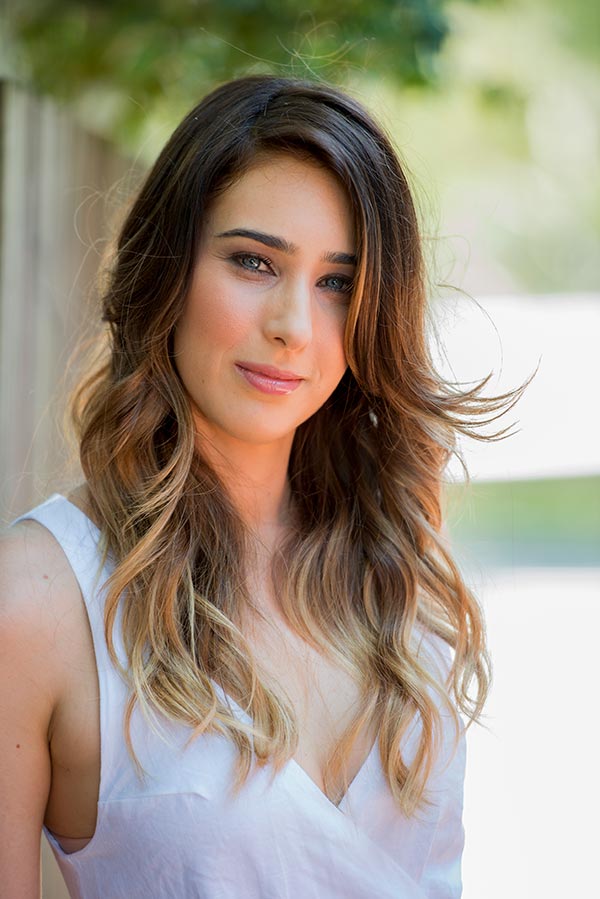 My favourite line from a movie comes from the 1994 version of 'Little Women' when Jo sells her hair to buy a train ticket for her mother. Her young sister Amy (who may be a tiny bit vain and a touch bratty) is horrified and exclaims ' Jo how could you, your one beauty!' When I subsequently cut my waist length hair off I discovered that my long hair was not my 'one beauty' as was frequently quoted tongue-in-cheek around our house, but was making me look very dull and boring. It only took a few cuts to convince me that short hair was my new favourite look.  Now that Summer is upon us, some of you long hair lovers out there might start to think about a bit of a chop to update your look for the new season, to reduce your time with the blow drier in the heat or you might just be sick of dealing with hair everywhere. If you have been contemplating losing some length, our delightful team here at Bach have put our heads together to guide you through this exciting time! 
So how do you know when it's time? For some people, thinking about cutting off any hair is scary. It's not fun for us to make you sad, so we would never convince you to cut if you weren't ready! If you are open however, there are a few things to consider about your hair to make the decision easier. Long hair is lovely, but holding on to straggly, damaged ends is not doing your hair justice. Hair that is in poor condition can be hard to style, it often tangles quickly and it doesn't always look as glamorous as it could. Beautiful products can help but sadly, they are not magic and sometimes hair can't be saved. This is a perfect time to get rid of some ends and freshen up your look. One of the major worries people have about losing length is not being able to put it up. We don't all have time to wash and style everyday, and with the active lives most of us lead, being able to ponytail or bun our hair is essential. I personally love to have my hair up, and I think most people would be surprised to hear that it's actually harder putting my hair up now that it's long than when I had chin length hair! Length doesn't necessarily equate to ease and a shorter style can give you more versatility. 
There is no one haircut for everyone and we certainly don't want to make you feel dull and drab, so taking into consideration your personal style is essential. I love a textured, messy style but for some people the thought of having crazy bed hair on purpose gives them heart palpitations. On the other hand, I look at a sleek shiny Bob with great envy, knowing I look less like a glamorous style icon with one and more like your frumpy aunty who's well know for being 'sensible'. Your hair is the one thing you wear everyday and you want it to lift you up not drag you down. Long, glorious locks can definitely be amazing, and if that's what suits you hold on to that mane! But if you are feeling the weight of hair on your back, and want to lift yourself to new heights, a gorgeous new cut is the way to go.
Now you have decided it's time to take the haircut plunge, what is the best way to get what you want? Pictures, pictures, pictures. Finding images that you love helps our experienced stylists to guide you depending on lifestyle, face shape and how you manage your hair. It really helps us to know what you are thinking, because our version of short and your version may not be the same. Looking at lots of haircuts also gives you a great idea of what you don't like, and sometimes that's just as helpful. If you aren't sure what you would like, knowing what you definitely don't want can help us make a suggestion. 
If you are on the fence about a chop, there are a few things to try without too much commitment. Fringes, face shaping and layers are a beautiful way to change your look subtly. Bobs are perennially stylish and don't have to be short to have impact. It's important to remember that having some length cut off doesn't mean you have to have a pixie cut! Even a few centimetres off the ends can give your hair the loving attention it deserves and give you a new lease on life. Having an amazing haircut is an easy way to feel fresh and fabulous, so why not end the year with the new you. If you need that extra inspiration take heart from these storybook endings. Rupunzel ended up being free after her hair was cut, Samson found strength even without his long hair and Jo March is so much more than just her hair, and is more beautiful for it. And if nothing else…..it grows back!!
Sarah